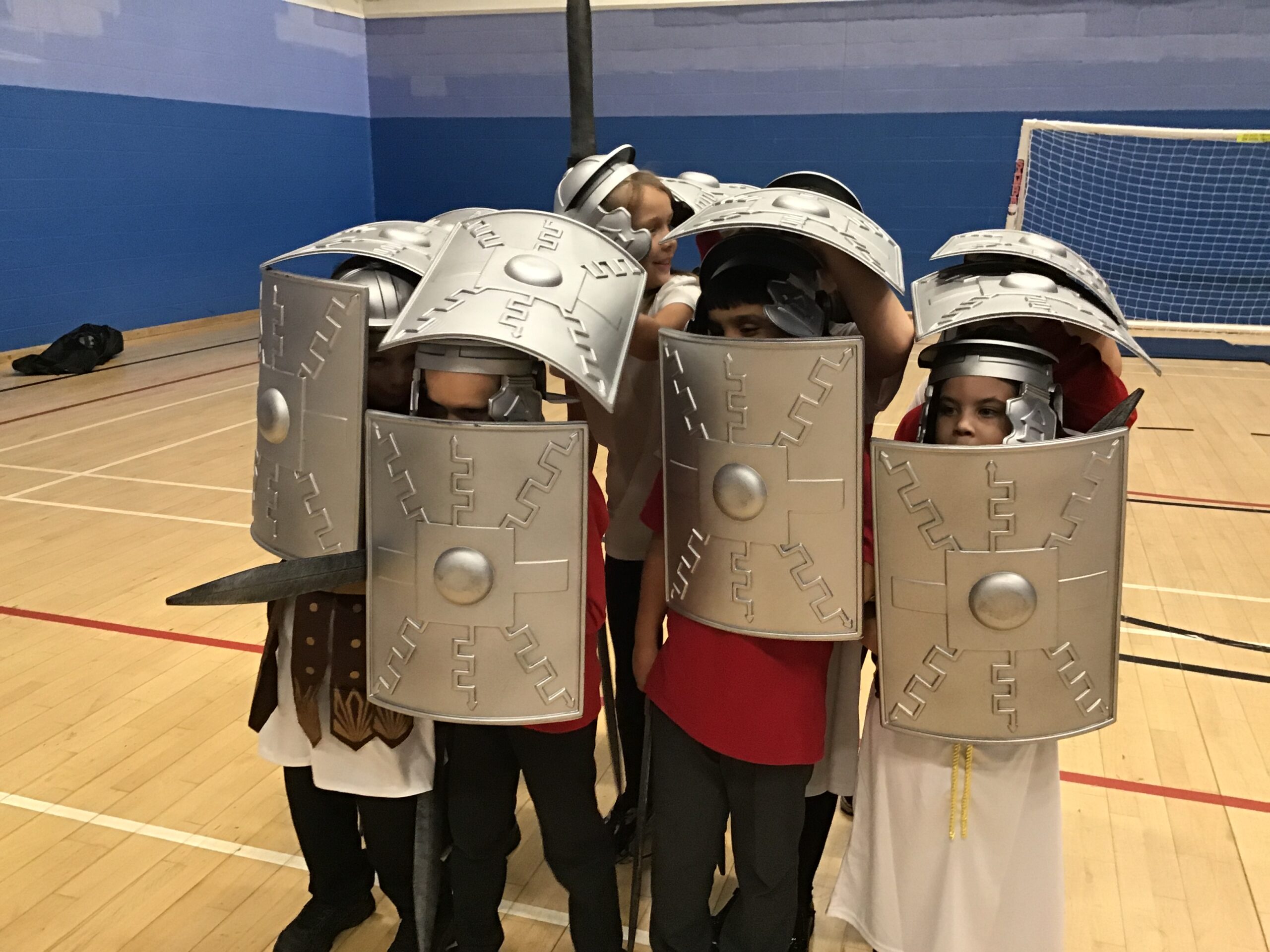 What have we been up to this week?
This week, Year 4 have had a very exciting visit from a real Roman! During the day, the children played Roman games, dug for artefacts and took part in a battle. They learnt many fascinating facts including what a Roman wore and what weapons they used to fight with.
In addition, the children have been learning about Roman houses and how rich Romans decorated their homes. The children have designed and made their own mosaic helmets.