Curriculum Intent
At Ambleside Academy we believe that:
Learning should be creative, fun and engaging.
Children should be inspired to learn by the way that learning is presented and the teachers' excitement and passion for learning.
Staff should believe in what the children can achieve and set work which stretches and challenges them making them learn as much as they possibly can.
Learning should be contextualised and allow for independent consolidation of skills already taught as well as application of skills across the curriculum.
Children should understand and be able to articulate what they are learning, why they are learning a skill and how they will know that their work it is good enough.
Be provided with opportunities to consolidate learning through practising and revisiting, but learn new skills by being stretched and challenged.Be leaders of their own learning. Children should be able to lead their own learning through asking questions and investigating.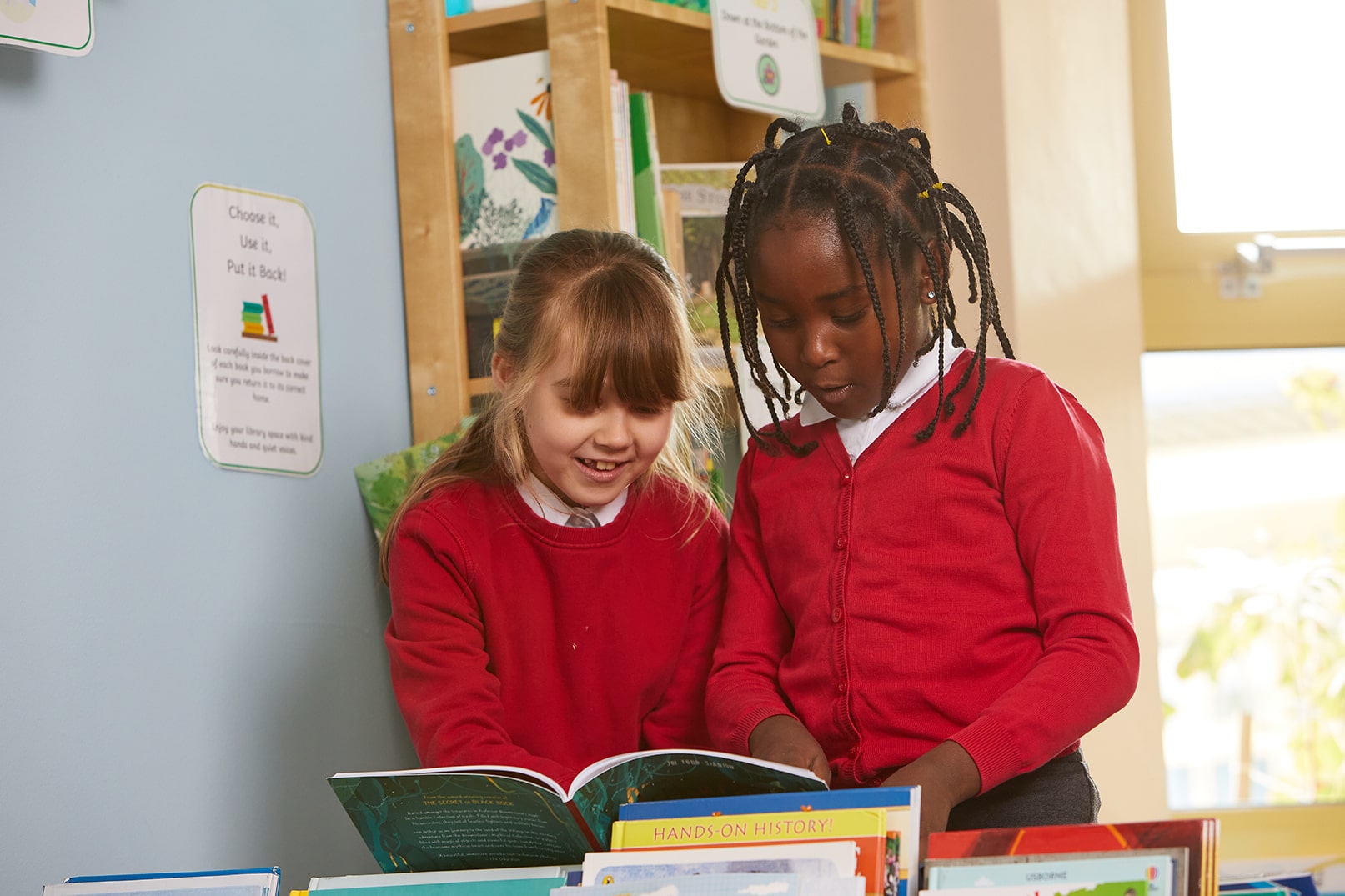 Our Ambleside Approach
At Ambleside Academy, we adopt a clear and consistent approach to teaching to ensure that within each lesson pupils learn well. We have provided staff with a clear planning and assessment framework of age-related expectations, following the National Curriculum, which demonstrates high standards and a clear progression of skills from Foundation 2 to Year 6. Staff are expected to use this framework to assess and plan from, choosing the correct Year Group sheet for the age expectation that the child is working at.
Being confident, clear communicators and learning and using new vocabulary is really important for our children at Ambleside. Our new EYFS curriculum has been designed with this principle at heart.
We have selected texts within this design which will immerse our children in rich vocabulary whilst exposing them to a greater understanding of the world in an age appropriate manner. These two areas of learning are a real focus for the children in the community of which our school serves. Many of our children enter our early years provision with poor language skills and limited understanding of their local community and how people are similar or different to them within the natural world of which they live.
Alongside vocabulary development through texts, we have specified key nursery rhymes and within our curriculum design that will complement strong development of communication and language for our children.
We know our children learn best and have high level of engagement and greater sustained concentration when the themes of their curriculum interest them. The curriculum has been designed and carefully resourced with consideration to this.
Children in the early years of their education at Ambleside need to begin by learning about themselves, their family and their classroom. We believe that this will give them the secure foundations and building blocks for future learning. Then topic by topic we have sequenced the curriculum to broaden the children's knowledge and understanding to the local community of which they live and then the wider world. The repetition of this as set out in this policy is through age appropriate text types that will make sense to their children in their world.
Within the curriculum design we have set clear project outcomes which have strong community links to provide excellent purposes for learning for our children. This we believe will contribute to enhanced learning and high pupil engagement.
For our EYFS curriculum we have set out clearly defined drivers for each topic. This is the area of learning to be focused on, and where evidence can be collected for assessment.
Our EYFS environment follows the principles of Early Excellence for continuous provision, with pupil-led learning and effective adult interactions prioritised. Our youngest pupils work within beautiful, well- resourced, nursery and reception units, with excellent outdoor areas and equipment for exploratory, imaginative and physical play.
We believe that with the child being the centre, we develop core values which will then allow them to be able to Dream, Believe and Shine and help travel forwards on their journey in life.