We reflect our high expectations in the pride we take in our school uniform, and the feeling of belonging it supports at Ambleside Academy.
We expect our children and adults to be smart at all times. Staff should dress smartly, and pupils should wear school uniform, or their P.E. kit. If a child is not in uniform the class teacher will remind the child and ask parents and pupil for reasons.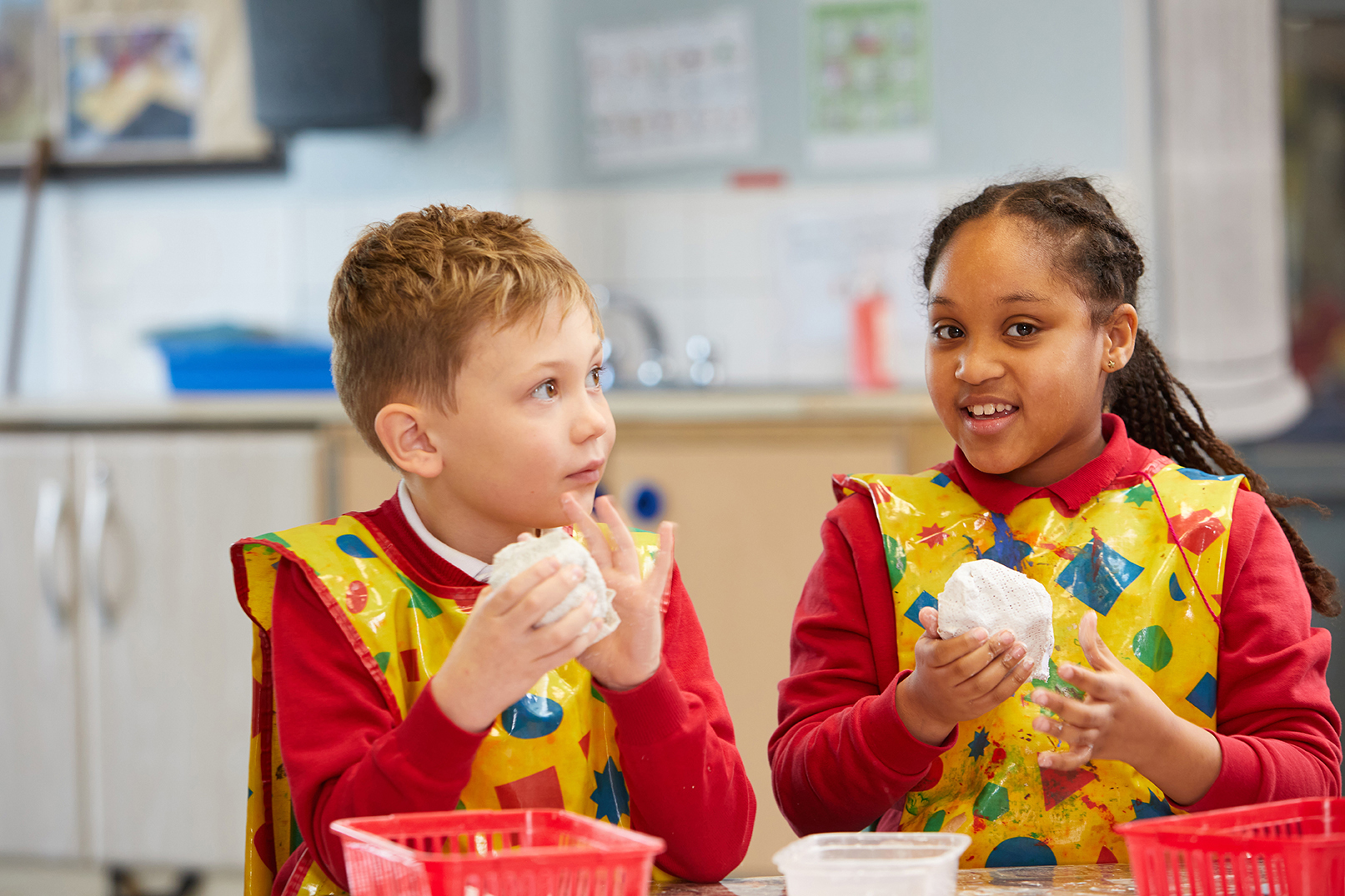 Our uniform has been kept simple to avoid unnecessary expense. All uniform items with the school logo are available to purchase locally or online.
All other items are readily available from the high street and supermarkets – if you have difficulty obtaining any item, please contact the school.
We expect all pupils to follow the dress code below:
Red sweater or cardigan or fleece;
White polo shirt;
Grey or black trousers, skirt, pinafore dress, or shorts;
Red and white gingham dress;
Black footwear which is safe and comfortable for learning and playing – indoors and outdoors.
All pupils must have a plain black P.E. kit to wear for P.E. lessons. Our school P.E. kit consists of black joggers and a black sweatshirt, embroidered with 'Dream, Believe, Shine.' These should be worn with a plain white, or plain black t-shirt. In warmer weather, children may wear black shorts for P.E.