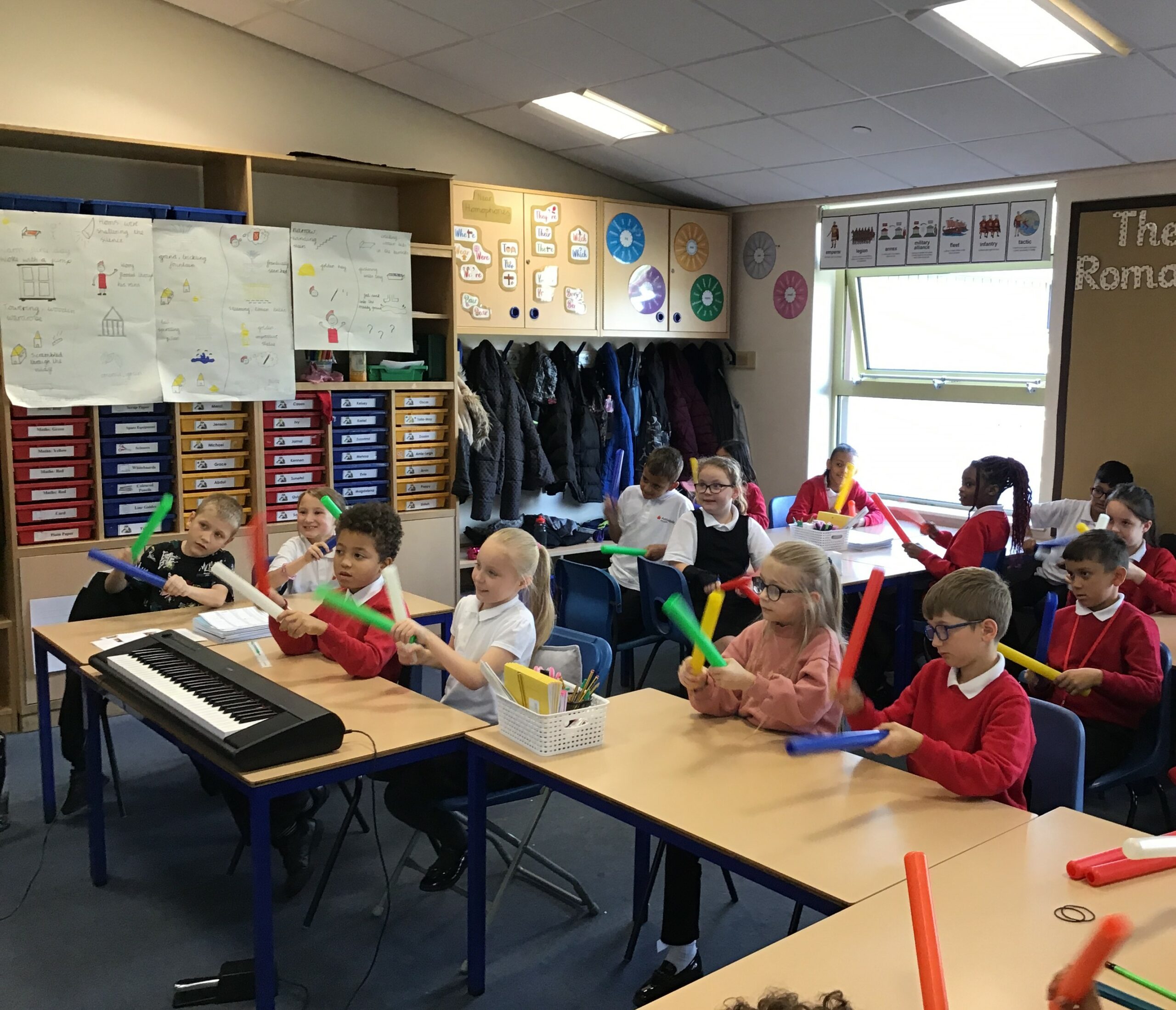 What have we been up to this week?
During our music session with Mr Davis this week, class 15 warmed up by singing the 'Numbers Song' and we recapped our learning from last week on the difference between a 'tee' and a 'toe'.
The children learnt what rhythm is by playing the game 'Don't clap it back' then they learnt the term ostinato. Finally, they learnt about the famous composer Maurice Ravel and the children listened to one of his famous pieces of music – The Bolero.