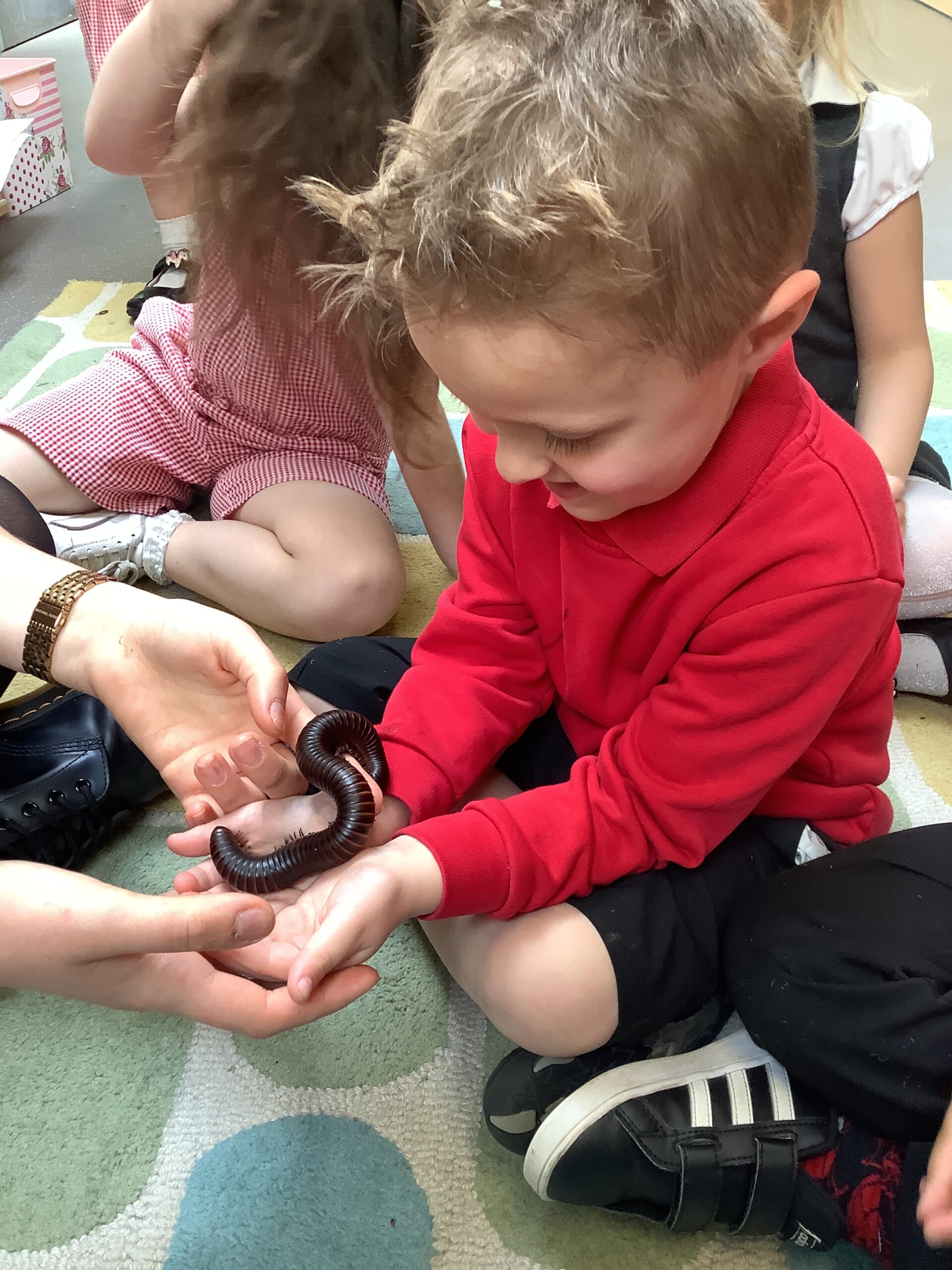 What have we been up to this week?
In the Reception classes this week they have had minibeasts from Whitepost Farm including stick insects, cockroaches, African land snails, millipedes and even two mice.
The children have enjoyed learning interesting facts about these minibeasts, learning how to care for them and being very brave holding them!