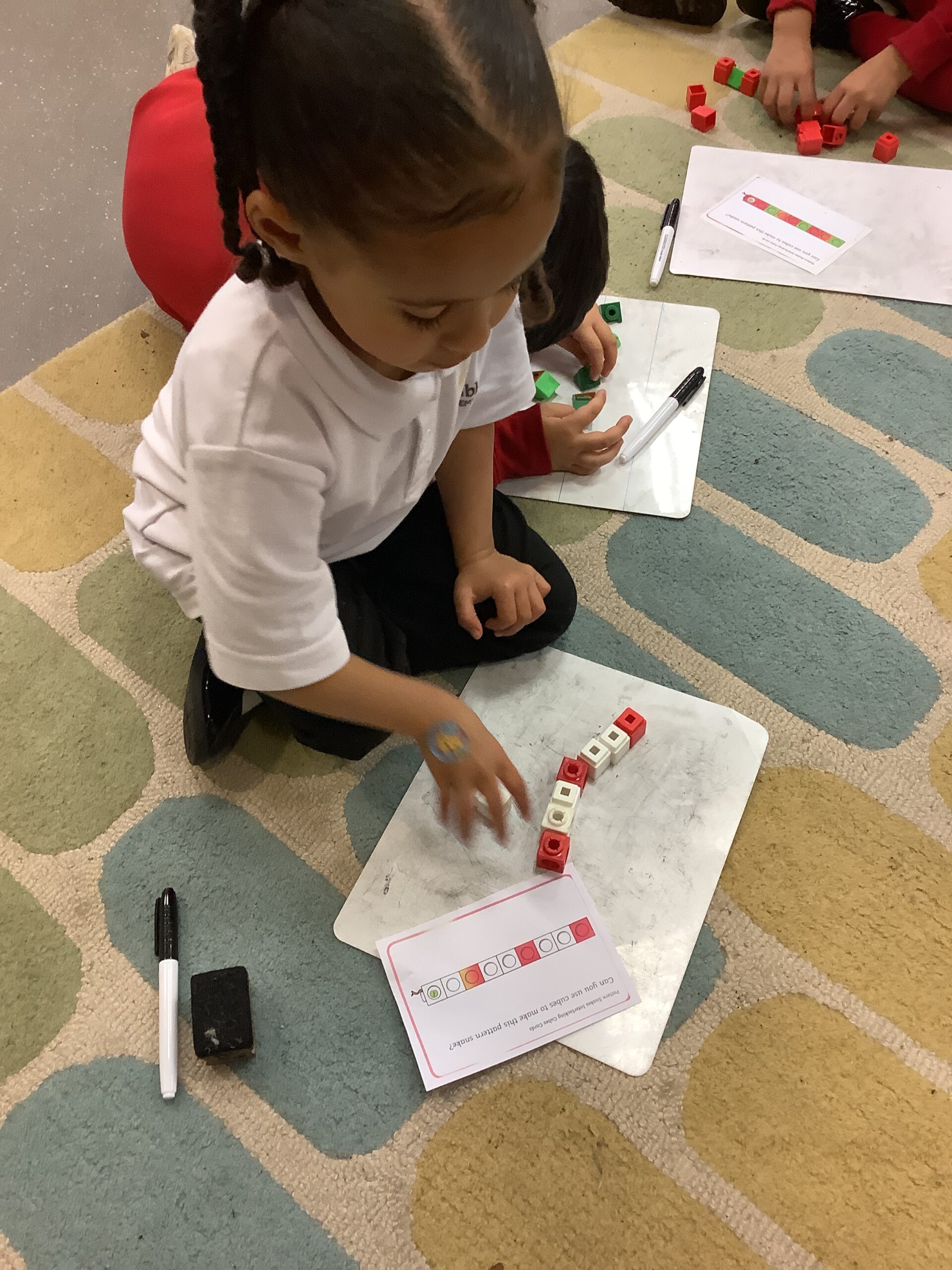 What have we been up to this week?
In maths this week, Reception have been learning how to make a repeating pattern. The children started making patterns with actions for example; clap, stamp, tap, clap, stamp, tap.
The children then moved on to making patterns with coloured cubes. The children enjoyed using the challenge cards to make their patterns. The children were then challenged to make their own patterns using a range of resources in our environment.