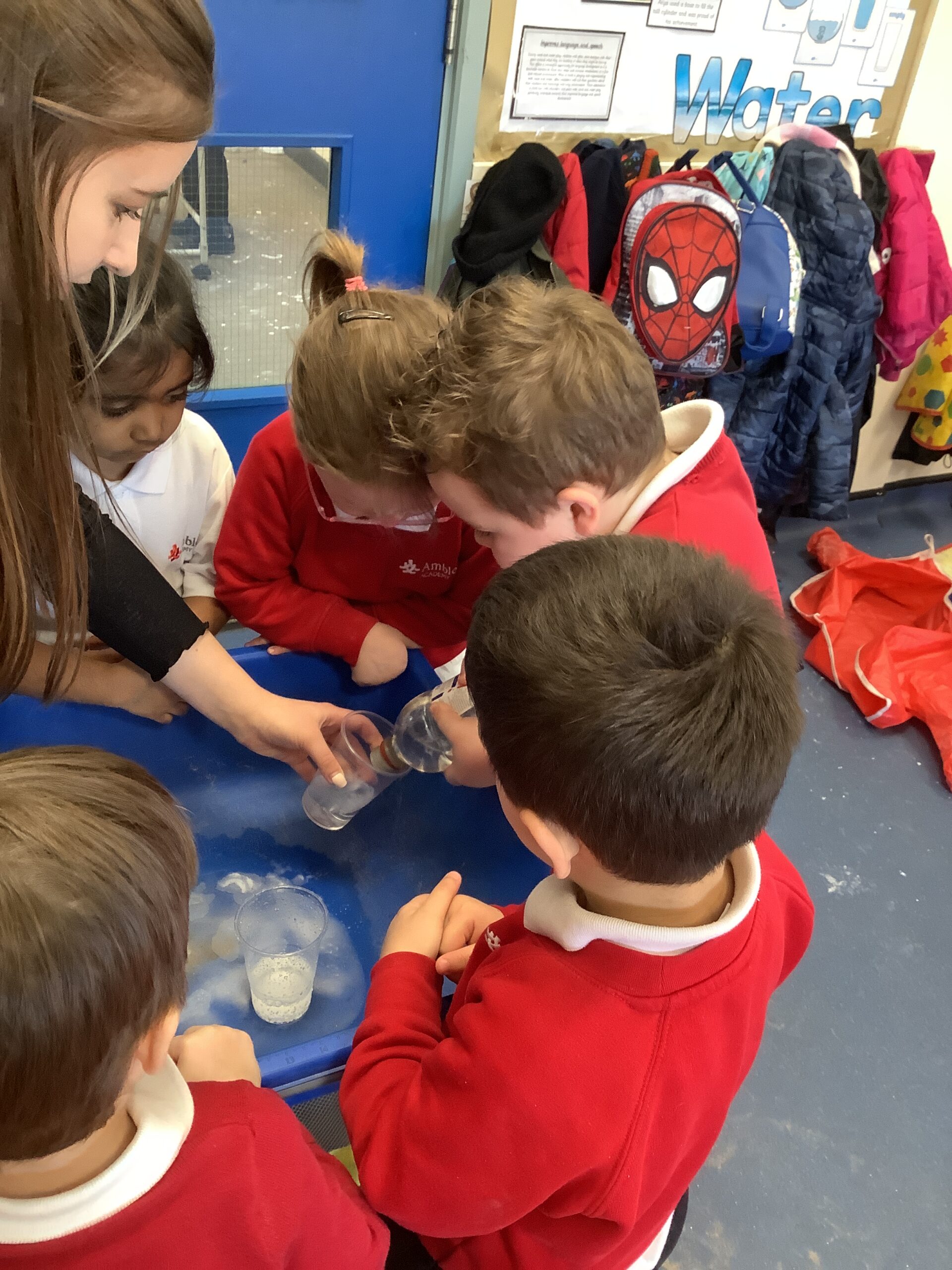 What have we been up to this week?
Cubs took part in a range of exciting experiments during Science Day this week! We used everyday kitchen items to explore how they reacted with one another.
We created our own mini volcanoes using vinegar and bicarbonate of soda, loving how it created frothy bubbles when mixing the two! We put raisins into fizzy pop and watched them sink to the bottom. When we opened the bottle again letting the air in it made the raisins float up again with the help of the fizzy bubbles! Cubs loved watching the colouring dissolve from the skittles when we mixed it with milk!
Well done on taking part in our science activities Cubs!