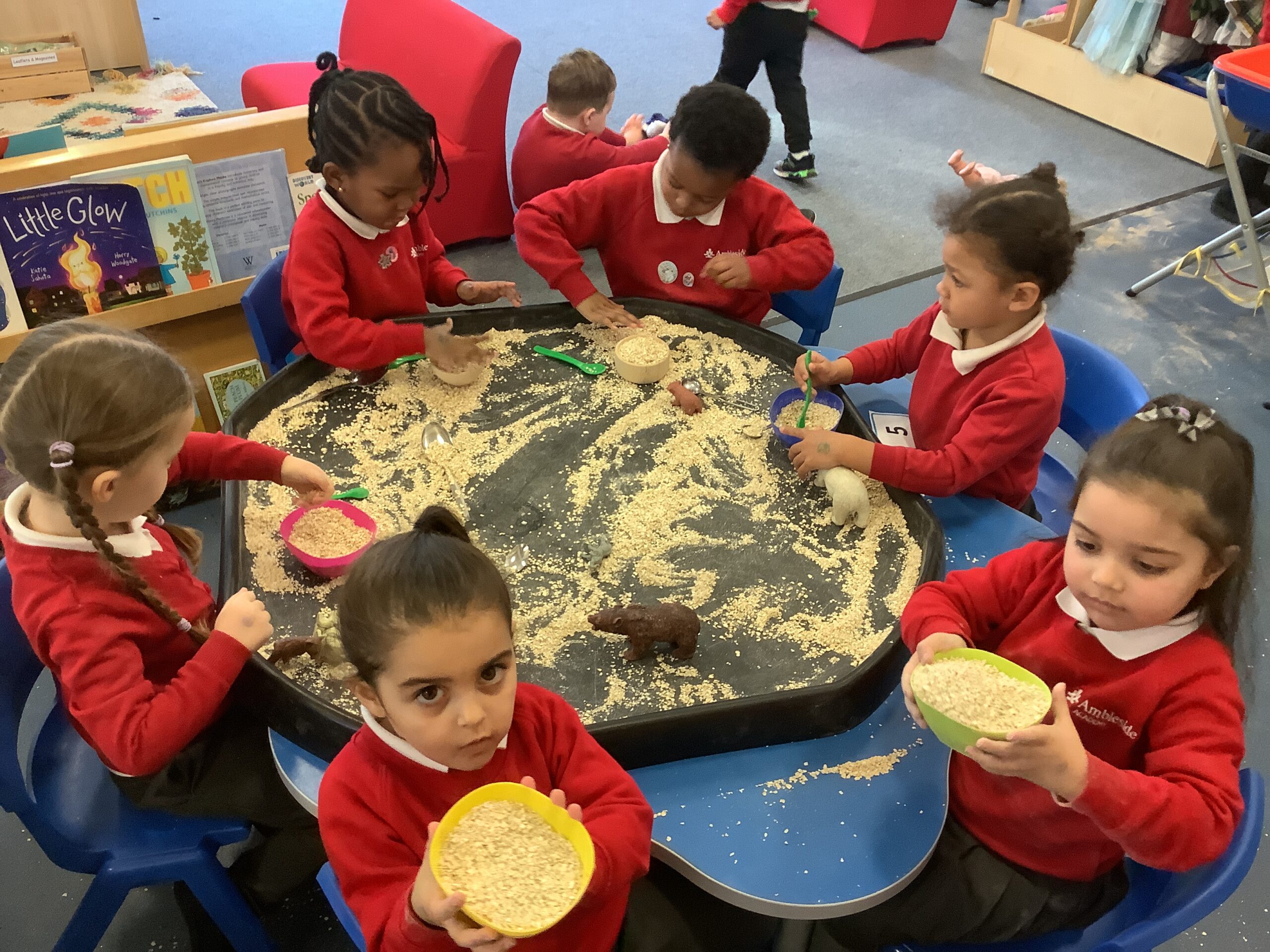 What have we been up to this week?
This week we have been working on some lovely activities based on our Book of the Week, Goldilocks and the Three Bears!
The children loved re-enacting the story in our small world area, taking on the role of the characters. They have enjoyed getting porridge ready for the three bears in our fine motor tuff spot, and written letters to Goldilocks.
They have worked very hard this week, well done Cubs!