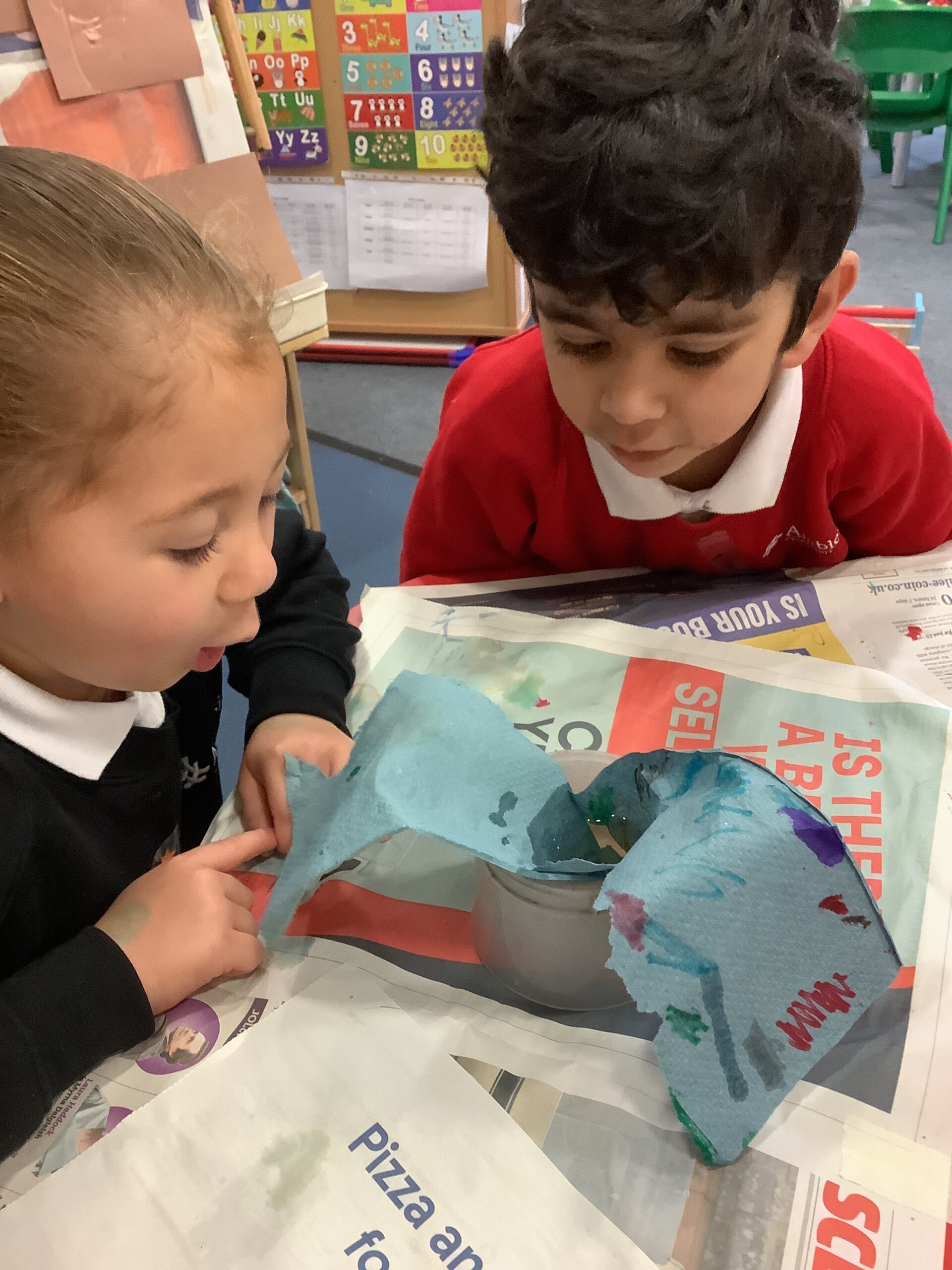 What have we been up to this week?
Cubs were fantastic scientists on Science Day!
The children grew rainbows by using different colours on a paper towel, then leaving it in water to see what happens. They then tested prism shapes to see which one could hold the most large domino blocks. The children also watched rice dancing in a cup when mixing bicarbonate of soda and vinegar, then adding the rice.
Well done Cubs on a day of fun and learning!