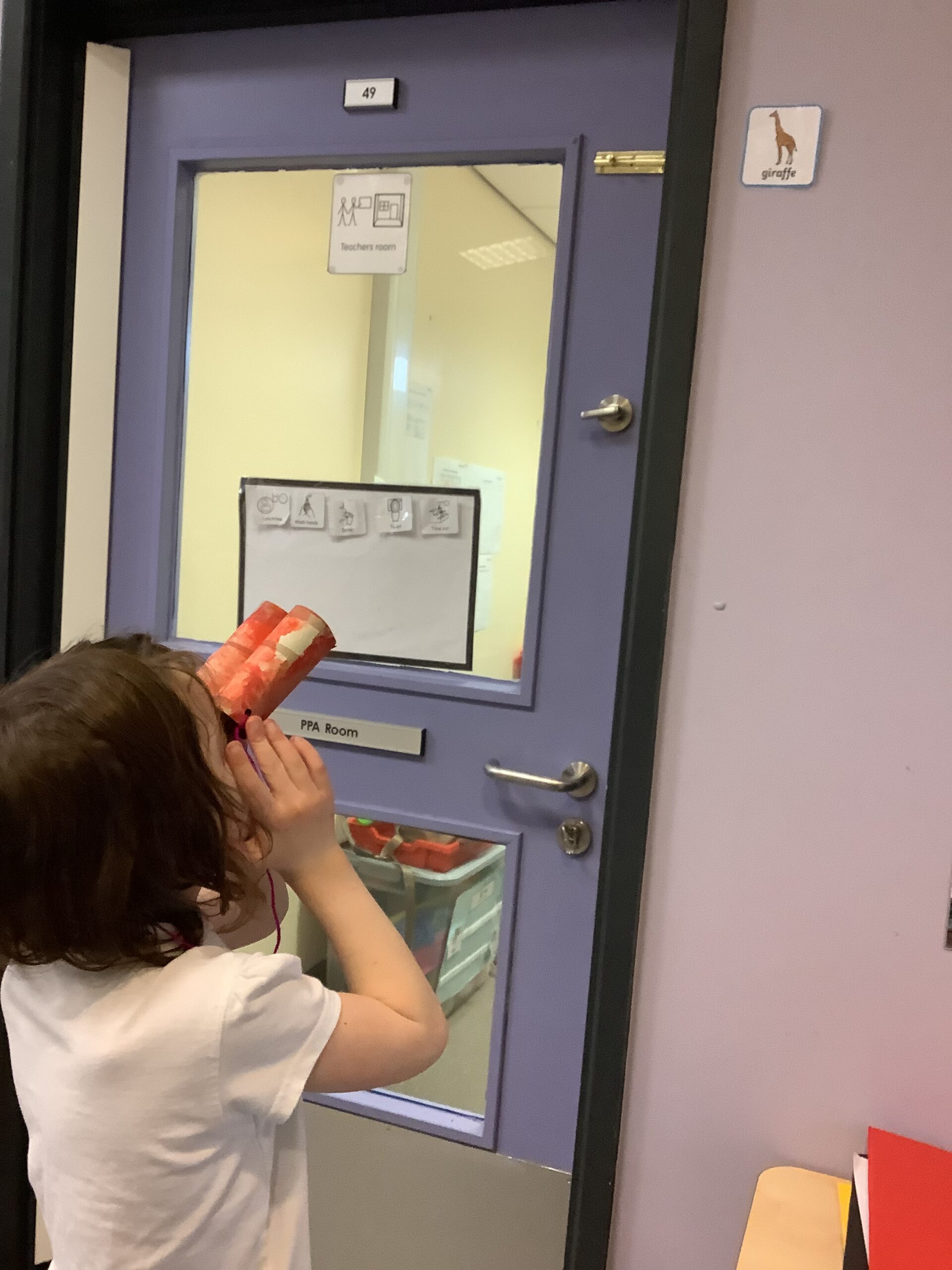 What have we been up to this week?
'We're going on Safari'
This term, Children in Dolphin Pod on are learning about Safari animals.
In Art, Children have created their own pair of binoculars, selecting which paint they would like to use. The children went on a 'Safari Hunt' searching for the animals, looking high and low, using their binoculars.