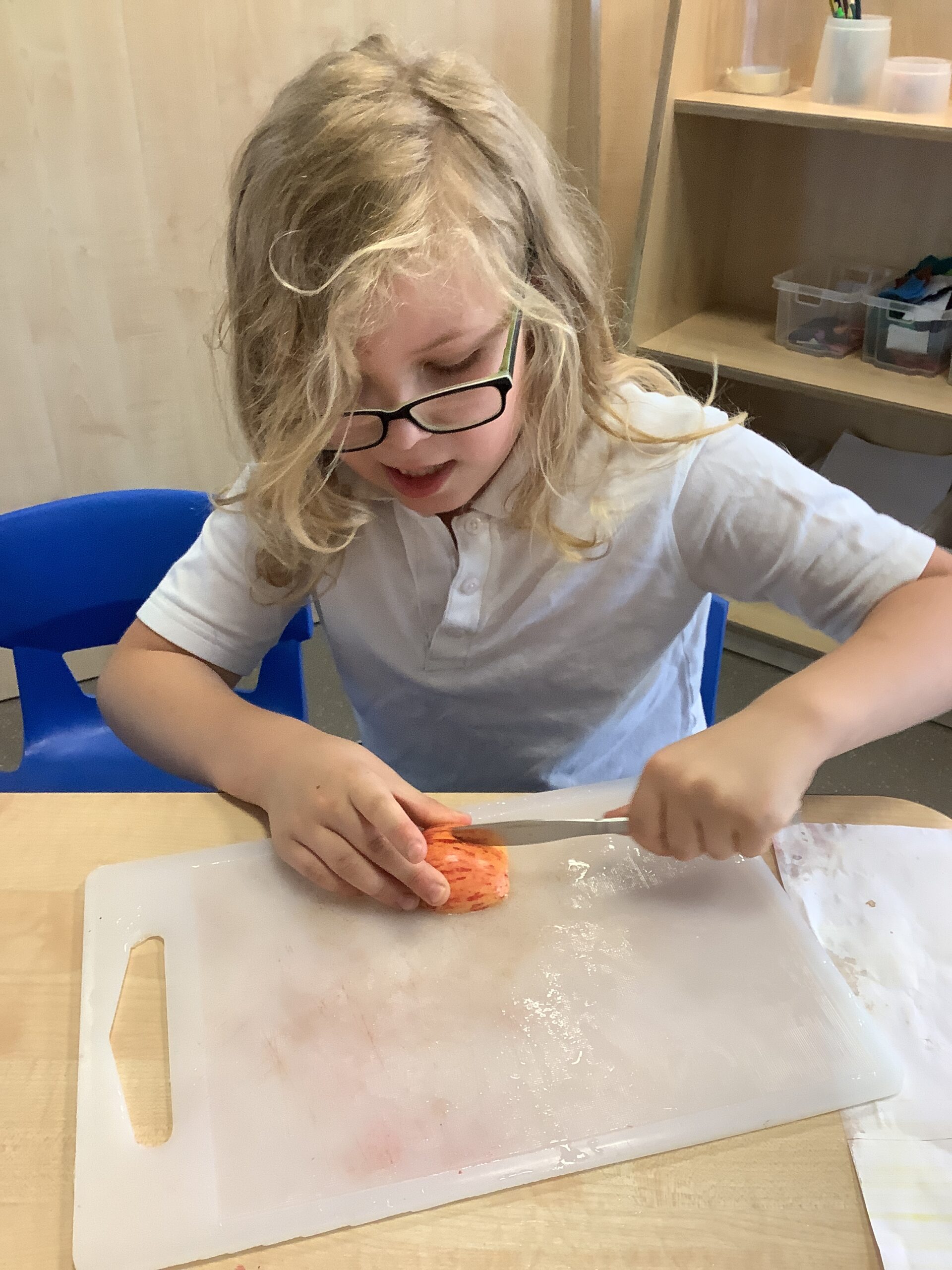 What have we been up to this week?
In the Nest the children have been learning about healthy eating and which foods can help them to grow big and strong. The children have made some delicious fruit skewers. They carefully cut up the fruit, practising their chopping skills, before sliding the pieces onto the skewers.
The children really enjoyed eating their refreshing and healthy snack. Yummy!